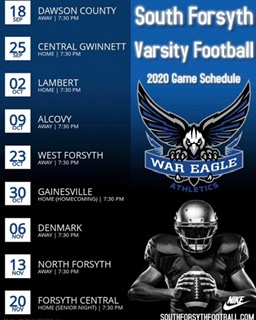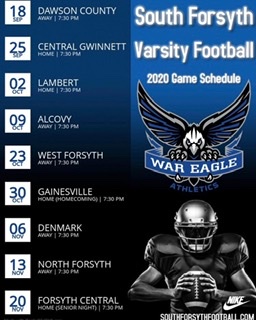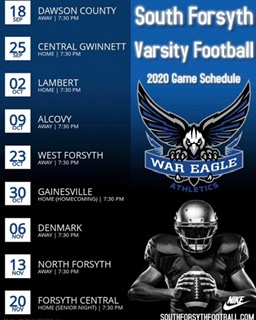 The official South Forsyth 2020 football schedule has been released and it begins with the resurrected Blue/White scrimmage. The Blue/White kicks off at 7 this Thursday night September 3rd. The season opener is Friday September 18th at Dawson County
Remember the October 2 home game vs Lambert is a THURSDAY NIGHT game.
One other change from the original schedule is the addition of a road contest at Alcovy High School in Covington, GA, on October 9th
Don't forget, we'll call all 9 games and the Blue/White scrimmage right here on Forsyth Sports 365! Join Greg Golden, Doug Thomas and Mike Newsome for all the action LIVE!