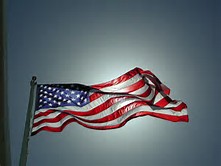 During Friday night's pregame before the South Forsyth-Milton game, our expert analyst Richard Golden, aka The Sports Freak, asked for a few minutes to make public his thoughts on the Stand or Kneel issue swirling around gridirons across America.  Why would we want to miss out on that?   Of course, we gave him the podium.  And as if on cue, right in the middle of the Freak's take, the Milton High Chorale broke into one of the most sterling renditions of the Anthem we've heard in our three seasons of live football podcasts.  In case you missed it, we've pulled the Freak's comments from the replay, enhanced the Milton Chorale's stirring presentation, and laid it out for you hear.  Agree or disagree, it kinda makes for good radio.  Listen to it here:
The Sports Freak's take on Stand or Kneel (Anthem by the Milton High Choral)
Coming tomorrow, our announcement of Friday night's location for our next live podcast.  We won't give it away here, but its initials are Civil War.