---
Mike Newsome is a super successful businessman who a few years ago was the cfo for  the South Forsyth Touchdown Club.  At the time, his son Derek played for Coach Arnette.  When I first joined Doug Thomas, the Stadium Voice of the War Eagles, Mike approached me and expressed an interest in calling a game   We had a goid conversation.
The next spring my brother Rich, THE Sports Freak, told me he would be unable to call with me because his kd Josh was marching with the band at West Forsyth and he would be following him on Friday nights   And so I remembered that conversation with Mike   I gave him a call and the rest is hustory
Here I am giving Mike a proper introduction at the top of our i-radio podcast  Thanks to my daughtet Becca for the vids.  I think it's the first ever video of me on B the mic at FS365.
BTW Becca made her broadcast debut at yhe scrimmage and she was FANULOUS!!   To listen to the replay follow this link:
And dont forget to like us!   Thanks!!
^^^ Snippet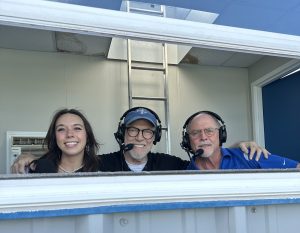 ---
IMG_0460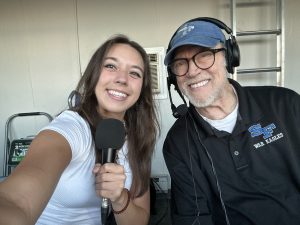 ---
---