Jon Benson III joined the crew at Forsyth Sports 365 three years ago as an analyst for our live football podcasts. Jon has sat next to me on many calls throughout the county, including a hand full at South Forsyth. He's a Cherokee High graduate and the possessor of a LASER TIMED 4.3 40! Seriously! Here's the story: After seeing some impressive times from football and track his Junior year, Nike invited Jon to a summer combine at Virginia Tech. Jon had the second fastest time out of 400 kids from across the country. The kid with the fastest time ran a 4.37. Jon ran a 4.38. A couple months later, Yahoo Sports included him in an article about "under the radar" talent in talent rich Georgia, noting that unbelievable 40 time. ZZZZZZOOM!
Jon went to college without the game as injuries changed his fortunes. He majored in Sports Journalism and spent some time in the Albany market honing his craft. As time went on and Jon began to mature, his standard of living began to erode, so he changed direction and went into a profession. Suit and tie. Monday through Friday. Lunch with clients.
Then earlier this year I got a phone call. It was Jon. "Hey", he said, "I just got wind of an ad for a video director at the Forsyth County News. Should I apply?" I told him even without a brain I would say yes, absolutely.
The rest is recent history. And a terrific career is now underway.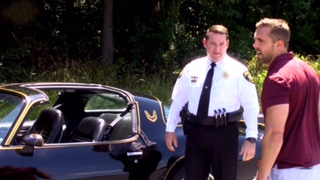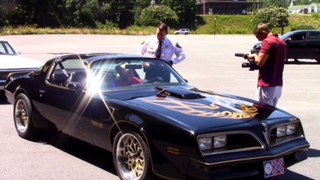 So while we're doing our pre-season thing, I thought it would be a great time to catch up with Jon. After all, he just finished his work on the Forsyth County News Media Day, where he says there is no doubt that South Forsyth stole the show.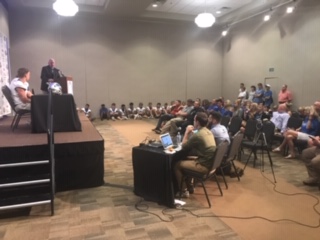 Presenting my interview, then, with FS365 alum JBIII. We ended up doing the chat in my car, which I thought would give us a much warmer ambience. I've done some mixing in the Graphic Equalizer, so I hope it's passable, because the content is outstanding. Certainly it doesn't live up to the high quality standards Jon has in his role as Director of Video Production. But then Jon has a boss. And I don't.
Next up: South Forsyth Offensive Co-Ordinator and Assistant Head Coach Troy Morris
Courtesy of Forsyth Sports 365 and the War Eagle Sports Network