In what was arguably one of the better games in the state of Georgia Friday night, the North Oconee Titans blocked an extra point and a last second 40 yard field goal to preserve a defense minded victory over the South Forsyth War Eagles in Bogart.    Before a large crowd on both sides of the field, on Senior Night, North Oconee scored late in the game to take the one point lead, then made it stand up with the blocked kick heroics.   It was a fabulous contest, and the radio call on the internet, with Greg Golden and Doug Thomas, is preserved for you below.
http://mixlr.com/forsyth-sports-365/showreel/north-oconee-2-0-7-south-forsyth-2-1-6
South Forsyth has a bye next week before traveling into Athens to play Clark Central on Sept 17.
**This was a hard fought football game between two extremely talented teams Both made mistakes, but the mindless false starts on the SOFO Oline have to stop   By my unofficial count, South got themselves a first and twenty by jumping offsides FIVE times.   TWICE ON THE SAME DRIVE!.    That doesnt help you win football games
STILL the team has shown great character through the start if the season   A week off may heal some wounds, then it's downtown Athens on a Friday night with a chance to make a statement.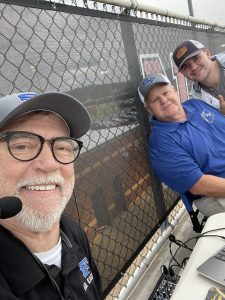 Greg and Doug with Doug's son and former War Eagle Adam pre game.
ADAM Thomas Just passed his Delta Pilot final and has his wings!   Congratulations, son!   Remember folks…Delta is ready when you are.   Even more now that this fine young example of a human being is jettin us all over the place   ✈️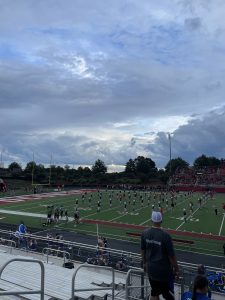 You can see the lane splitting the rain.  Not one drop fell in Titan Stadium while it rained all around us all night.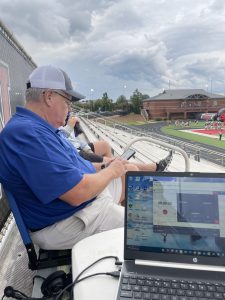 Doug prepping before the SOFO faithful began to fill the place up.