MONDAY MUSINGS FROM THE GOLDEN ARMCHAIR
Another week under our belt and things are starting to take shape as far as local football goes. Let's have a look around the county, shall we?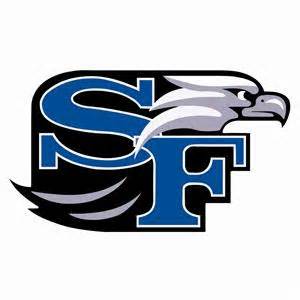 SOUTH FORSYTH 21 SOUTH GWINNETT 7
On Homecoming night at the Eagle's Nest, South Forsyth's Drew Morris continued his assault on opposing defenses. At least on the ground. Morris rushed for two first half touchdowns and directed a late 2nd quarter touchdown drive helped by a pair of South Gwinnett penalties on fourth downs to defeat the Comets for the second year in a row, this time 21-7. The arial assault was a different story, however, as Morris was harassed by the Comet defense, tackled in the backfield 7 times and finishing 4 of 18 with two interceptions. The first half was all the scoring needed as South Forsyth's defense again proved stingy. They got some assistance from an undisciplined Comet team that suffered 12 penalties for 115 yards, including one that erased an 82-yard Deshawn Washington touchdown. South's defense was led by inspired play from captains Luis Gonzalez and Jamal Camp, who harassed talented South Gwinnett quarterback Trevor Truitt all night, and defensive backs Josh Green and Landon Simms, who made plays against the run and the pass all over the field. South Forsyth has the week off, then travels to the shadow of Kennesaw Mountain to take on a tough Hillgrove team on the 21st.
It should be noted that the latest Georgia Sportswriters Association poll has been released, and Hillgrove makes its first appearance this year at # 10.
A Homecoming win is always nice. Catch the replay of the game and the halftime homecoming festivities, plus a special after game performance by the War Eagle marching band, here: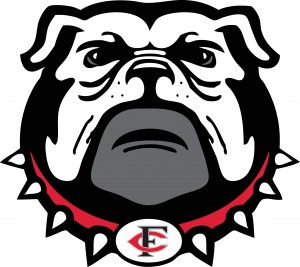 FORSYTH CENTRAL/
DENMARK
Class 4A Denmark is 3-0 with a win over a class 7A school, that being Forsyth Central, 7-3. Central left a lot of points on the board, twice failing to score from inside the Denmark 3 yard line, which looked good on the Danes for twice holding the line at the goalline. Central drops to 2-1, light years ahead of last year's 0-3 start en route to an 0fer season. The Bulldogs main issue is a one dimensional offense. While it is impressive that they're rushing for 250 yards per game, their passing attack is almost non-existent. Central is averaging just 9 yards a game through the air. In addition, Head Bulldog Frank Hepler maintained that several missed opportunities were due to bad calls from the sideline. At least they know what they have to work on. The Bulldogs travel to Lakeside Friday night to take on the 1-2 Vikings, who were hammered two weeks ago by Northview, who was hammered Friday by North Forsyth. If the Bulldogs can get a win to go 3-1, it'll be their best start in ten years. Denmark continues to surprise debut coach Terry Crowder, who insists they're not supposed to be doing what they're doing as a debut program: going 3-0 against bigger, stronger teams with Seniors, and topping 7A squads. The Danes return home for the second time ever to take on a 3-0 Dawson County team itching to continue their splendid start.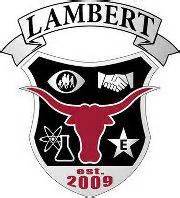 LAMBERT 7 PEACHTREE RIDGE 0
Lambert (3-1) won its third straight game after its opening night loss to Wheeler with a dramatic 7-0 win at Peachtree Ridge, across the river just ten miles from the Lambert campus. Longhorn QB Peyton Rich continued his improvement as the Lambert starter. The Junior signal caller is now averaging 176 yards a contest with 7 touchdowns. His 37 yard toss to Drew Dockter accounted for all the scoring in the game. Although Rich has also thrown 8 interceptions, most of those came in the early going. While Peachtree Ridge is an unaccustomed 0-3 on the season, the win is a big one for Lambert and Head Coach Louis Daniel. Daniel and his staff get to work on the balanced offense and stifling defense for two weeks before their next tilt, and home contest in the Corral vs 1-2 Lanier.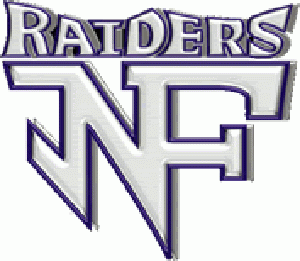 NORTH FORSYTH BYE
North Forsyth (2-1) gets to enjoy themselves for a bit after their smoking of Northview two weeks ago 42-21. Coach Robert Craft's Raiders put together a semi-complete game in Raider Valley, showing what they're capable of when they hang on to the football. The Raiders are averaging 360 yards of offense per game, with 245 yards and three scores a game coming on the ground. While the Raiders have just one TD on the season through the air, it's clear that the reason they don't have more air raids is because, as a few famous football coaches have said in the past, they could run it. North Forsyth plays this week in the shadow of Kennesaw Mountain against 2-1 Kennesaw Mountain.
WEST FORSYTH 17 ROSWELL 21
West Forsyth's ambitious schedule is biting back so far. The Wolverines fought hard but lost a close one to Roswell 21-17 at the Den at West, dropping to 0-3 on the season. Coach Shawn Cahill's squad held an early lead but couldn't make it stick against one of the toughest programs in North Georgia. West QB Blake Whitfield threw for two touchdowns, a 44 yarder to Casey Cowart and a 47 yarder to Abe Camara. But with under a minute left and looking to make something happen, Whitfield was hit hard in the backfield by a hornet defender and fumbled, sealing the deal for Roswell. In contrasting games this Friday, West travels to Peactree Ridge with both teams 0-3 and looking for their first win, while Roswell travels up the road to rival Milton with both teams 3-0.
MILTON BYE
The Eagles are 3-0 and now ranked #5 in the Georgia Sportswriters Association poll. They'll play 3-0 Roswell this Friday night in that bitter rivalry. The schools are less than five miles apart. Milton travels to South Forsyth for a Region 5 – 7A battle on October 21st.
With South Forsyth off this week, that means there'll be no live podcast here. But that doesn't mean no football. That Roswell-Milton game is pretty enticing…
Have a great week everybody, and thanks for checking in!!