Final score:  South Forsyth  63   Dawson County 49.
Ha ha ha!  It was like a basketball game.   Ha ha ha!
Oh yeah?    You don't know how right you are.  Let's have a closer look, with photos from the lens of David Uidel. 
Devin McGlockton scored 16 points, and grabbed a few rebounds.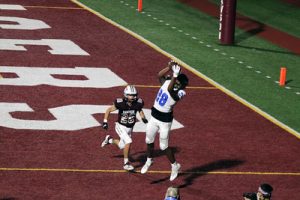 QB Kyle Durham didn't score but handed out a few dimes

Finally,  Magic Thompson scored on both offense and defense, capping his 12 point effort with this brilliant Coast To Coast score off a steal for the winning bucket.
                                       Can't wait to see the shoot out Friday Night when Central Gwinnet brings their high powered motion offense to the Nest!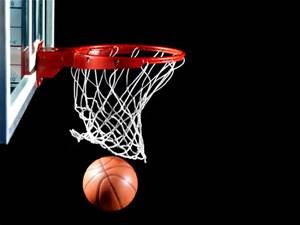 Oh…ummm…wait a minute…
See David Uidel's remarkable gallery of Friday Night's game at Dawson County here:   https://l.facebook.com/l.php?u=https%3A%2F%2Fdaveuidel.smugmug.com%2FSouth-Forsyth-High-School-Football%2FSouth-Forsyth-Football-2020%2FSouth-v-Dawson-Co-Sept-18-2020%2F%3Ffbclid%3DIwAR1KwiUypO-b9O0ugKXVgL0Ec-9FWN5xFfMmytnlcKs5vscDroqxUhY5g2o&h=AT2BQHl7yh8eIjruFJAHFDtEV0CecWK1wBwQad_Oi8BirO_eN9AaJ5frLn1nfhR0Gwawi8UNWB6MvqSrNNmeBnCzCAqzig9BzuwPfojxbEiBe3tBTbEI8elIPhGV5ryYlniSgJP_5p-QLEGPUyubqw
If you missed the replay, here's the link:    https://forsythsports365.com/miracle-mitch-thompsons-105-yard-pick-six-seals-the-deal-in-a-63-49-thriller-heres-the-replay/