LISTEN TO THE GAME REPLAY HERE:
Little Mill Outlasts South Forsyth
They just don't get any better than this!  The Little Mill Middle Mustangs road the legs of RB Nahmiah Howard th an exciting 28-22 win over the determined South Forsyth Middle Eagles "Down the hill at Little Mill".  Howard rushed for nearly 200 yards and two touchdowns on jet sweeps of 55 and 45 yards, and scored a third on a 70 yard kickoff return.  South Forsyth QB Brandon Bamburowski and RB Jacob Lindahl each scored a TD in a great effort in coming up short.  Little Mill took a 12-0 lead on Howard's long runs.  A 45 yd interception return by South's Terance Mathis, Jr made it 12-6 at the half.  Extra point tries were unsuccessful.  Inthe third quarter, South scored on drives of 45 and 65 yards and converted the two point tries to go up 22-12.  But Little Mill's Howard returned the ensuing kickoff for his third TD of the game, and then, after taking over on downs, went 68 yards for the games final score, a 3 yard TD run by August Watkins and the two point conversion.  South Forsyth had the ball with two minutes left, but Little Mill held on downs and finished the game with QB Miles Hartsfield taking a knee.  The game was played before an estimated 1000 students and parents on Little Mill's self built field, carved into the hill behind the school.  Head Coach Paul Smith, who's been the Head Mustang since the school opened, talks about that process in his interview posted below.  South Forsyth Middle head Eagle Chris Smith also joined us to talk about his team and school.  One thing becomes apparent from these conversations…our kids are in great hands with these dedicated teachers.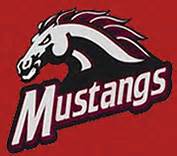 Little Mill's Paul Smith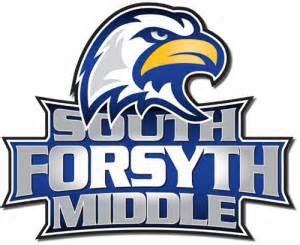 South Forsyth Middle's Chris Baker