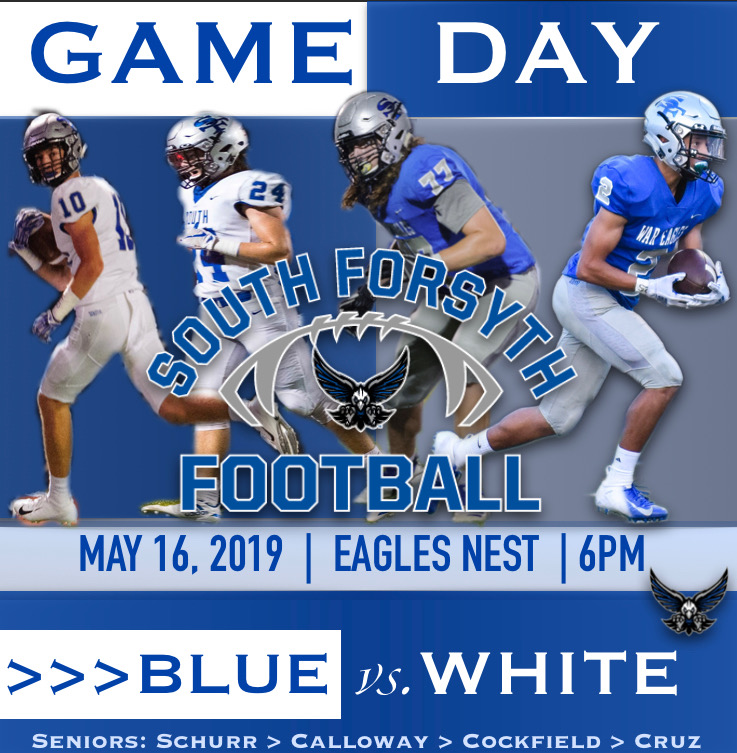 The SoFo 4, pictured above in this promo for the annual Blue/White Spring Game at South Forsyth's stadium Thursday night, are four Seniors who were selected by the coaching staff to represent their teammates heading into the contest. Cameron Schurr, #10, WR/DB; Chase Calloway, #24, WR/DB, Bryce Cockfield, #77, OT; and Colby Cruz, (pictured here as #2 but wearing #7 as a Senior) WR/DB, join us in Episode 7. We've got the teammates together in a group interview below. They'll take questions from Greg, THEN YOU'LL GET TO HEAR THEM INTERVIEW EACH OTHER! You won't want to miss that! Finally, we break it down one on one. It's the podcast you've been waiting for, THE PLAYERS, as we stay INSIDE SOUTH FORSYTH SPRING FOOTBALL!! Exclusively from ForsythSports365.com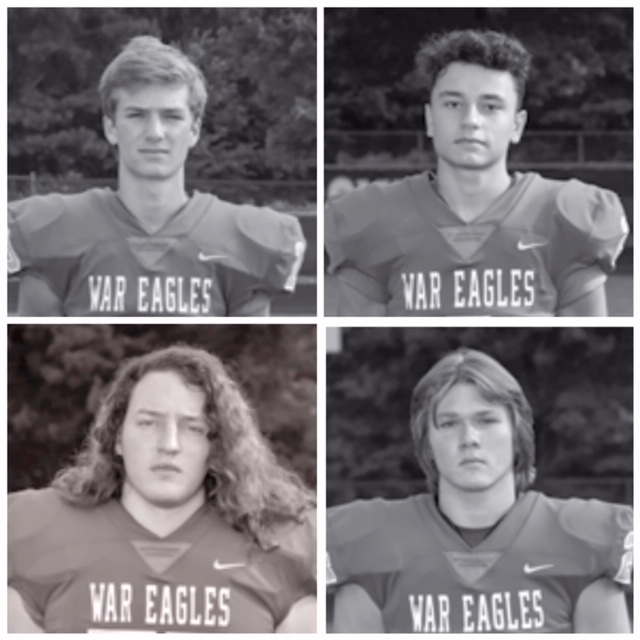 Thanks so much for listening in! Hope you enjoyed the series!
Dont forget to bring your phone to the Spring Blue/White game at South Forsyth Thursday night so you can listen to the LIVE PODCAST. Kickoff is at 6, but we'll start the fun at 4:30 as South Forsyth Touchdown Club CFO Mike Newsome joins Greg Golden on the call. We'll have lots of celebrity guests so be sure to listen LIVE on forsythsports365.com!