It was an excellent atmosphere at War Eagle Stadium, with a good crowd and a lot of opportunity on the field.  The coaches got what they wanted in terms of effort, discipline and attitude.  The White squad, led by rising Soph QB Walker Clark and rising Senior RB Braden Belue topped the Blue team 14-10 in the spring classic.   The Blue team, led by rising Senior QB Cade Aycock and rising Senior RB Cole Yeager, held a 10-0 lead at the half.
Mike Newsome conducted a marvelous Play by Play of the game.  Greg Golden hsndled color and produced the live podcast.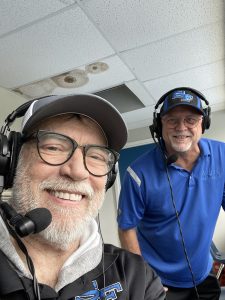 Enjoy the replay, see you in August.