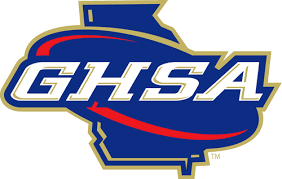 The Georgia High School Association has released the football schedules for every team in every classification for 2021.
Here is the link to the story.
https://www.ghsa.net/2021-2022-ghsa-football-schedule
For the convenience of War Eagle Nation, we've isolated South Forsyth's schedule here.  Troy Morris will open his tenure as the Head Coach at South with a road game at Roswell.  Thats a great opportunity to make a splash!
8/20.             At Roswell.                            8/27.   Cambridge (Home Opener). 9/3.       Home – Dawson County.         9/10.        At Central Gwinnett.              /16   At Lambert. (Thursday Night).     9/24                    Bye                                            10/1                Fall Break                                 10/8         Home – West Forsyth           10/15.           At Gainesville                   10/22.        Home – Denmark               10/29.      Home – North Forsyth.         11/5.          At Forsyth Central
The GHSA says there will be no Region changes for three years   We know that East Forsyth High will come on line in that time but won't field a football team until that third year   And who knows what changes will be necessitated by then?    Meanwhile the annual Blue/White Game at South Forsyth will take place on Friday, May 21st, at 6:00 at War Eagle Stadium   The annual scrimmage will be carried LIVE right here on Forsyth Sports 365 with pregame starting at 5:30   Hoin Greg Golden and Mike Newsome in the call  Doug Thomas, the stadium voice of the War Eagles, will man the field mic
Between now and then watch for our interview with the Head Football Coach at South Forsyth, Troy Morris.  Morris enters his first season as South's head man after 11 seasons as the assistant head coach and offensive coordinator under Jeff Arnette.