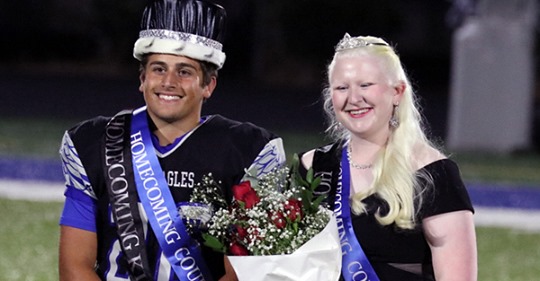 Lambert played hard but the War Eagles had too much fire power in addition to a stout defense on this Homecoming Friday night. South Forsyth rode Tre Greene's second three touchdown game of 2019 to a 42-17 victory over Lambert in what was the Region 5 7A opener.
It was a larger than life event, and it's all here. The eighth grade band's pre game performance, the Choir's performance of the National Anthem, the crowning of the Homecoming King and Queen, the Band's post game performance, and of course, the outstanding play of the War Eagles.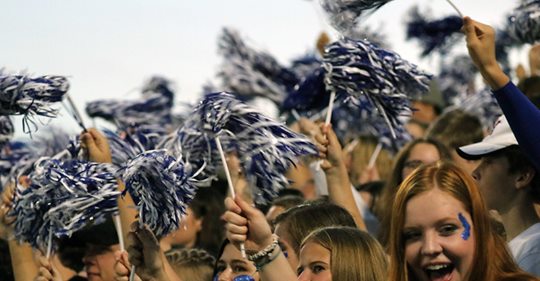 Listen to the replay of South Forsyth Community's most excellent evening here, courtesy of Forsyth Sports 365, the South Forsyth Touchdown Club, and the War Eagle Sports Network.
And if you know Dev McGlockton, tell him I'm the guy he met after the game in the convenience store, and this is the place he can hear the replay.
That dude's TALL!
http://mixlr.com/forsyth-sports-365/showreel/south-forsyth-42-lambert-17/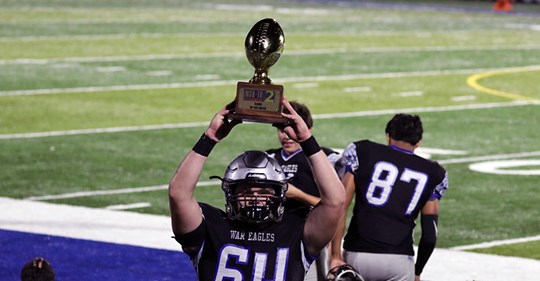 All photographs courtesy of David Uidell https:daviduidell@smugmug.com/South