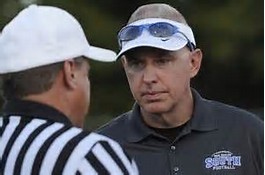 Five turnovers last week against Milton cost South Forsyth the opportunity for a win, says War Eagles Head Football Coach Jeff Arnette in this week's mid-week interview.  "We know we're a good football team", he declared, "good enough too beat a good team like Milton.  But with five turnovers, and losing all five, you're not gonna beat anybody, much less a good football team like that".  Listen in as Coach talks about this week's practice, the tough, latest loss of another starter to the injury bug, the prospects of running more of the spread that was so effective vs Milton late, and a look ahead to North Forsyth and the return of Senior running back Bryson Trigg.  It's all within Coach Arnette's interview with Greg Golden right here:
Now get ready for the annual clash between North Forsyth and South Forsyth…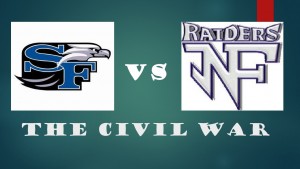 Friday night at 7:00, LIVE and exclusively on Forsyth Sports 365!                           Featuring the return of the original Sports Freak, Richard Golden, for one night only!