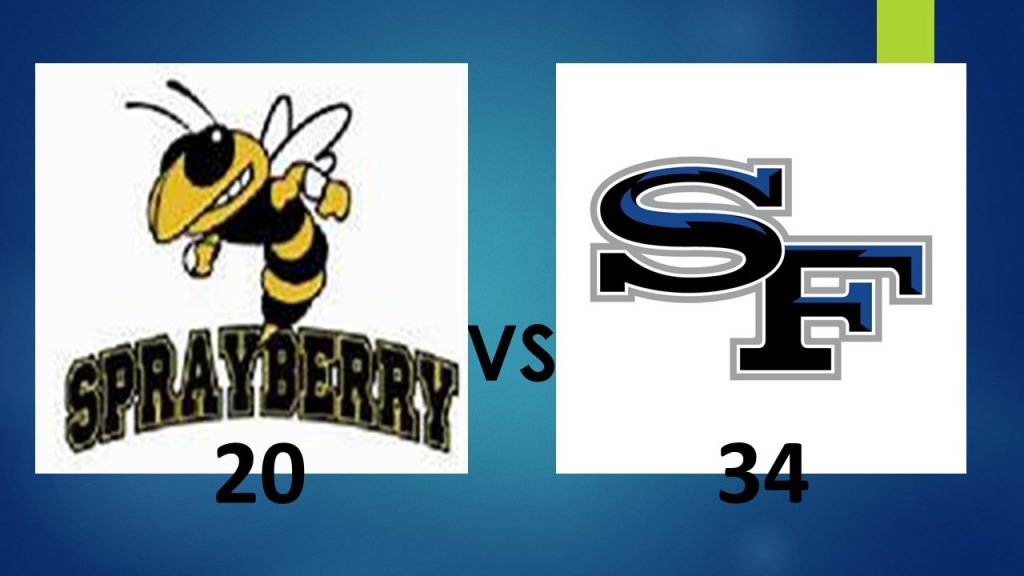 Afternoon thunderstorms gave way to a beautiful late summer sky Friday night, allowing the 2019 football season to kick off in fine fashion across North Georgia. It was extra special in the Nest at South Forsyth High, as Head Coach Jeff Arnette began his tenth season at the school. The Sprayberry Yellow Jackets were the opponent, and came in with an old look/new look offense. They took advantage of their speed with a couple of big plays, but down the stretch, when it mattered most, the South defense came up with big stops to keep the Jackets off the board late. This included twice on fourth and goal.
Oh, and did we mention four touchdown runs from Senior tailback Tre Green? Yeah, there was that.
So here's the i-radio replay, featuring all that stuff and more on a terrific opening night at home for the War Eagles. Props to Producer Doug Thomas and digital whiz Tami Cruz and their peeps on a first class show!
And dont miss our half time interviews with SoFoMob's Brandon Haddad and Canine Assistants' Lynn Mallamace to find out much more about a couple of hot programs going on at the school.
Without further ado, here you go. The replay of South Forsyth's season opening home win, 34-20 over Sprayberry.
http://mixlr.com/forsyth-sports-365/showreel/south-forsyth-34-sprayberry-20/
This is an exclusive presentation from ForsythSports365.com and the War Eagle Sports Network.