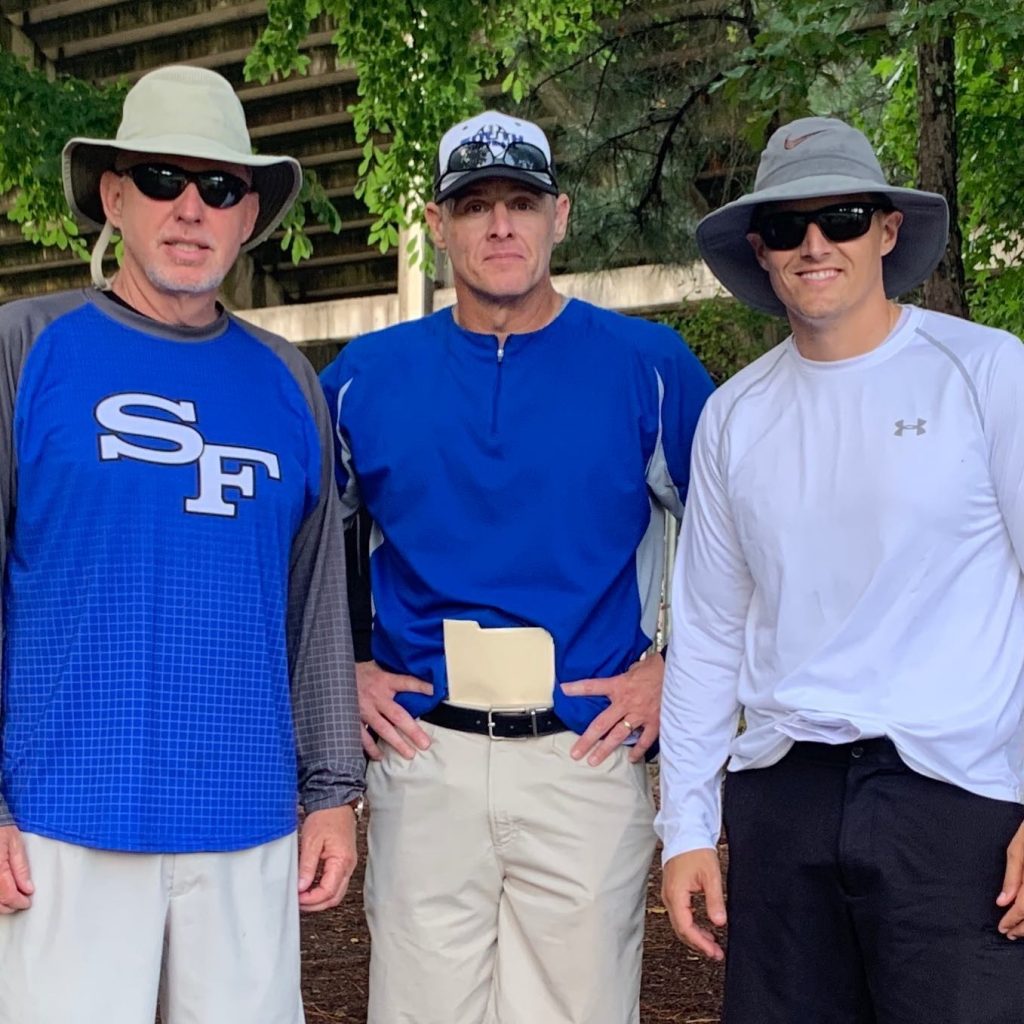 A little more than ten years ago, Coach Troy Morris and Coach Jeff Arnette, who had coached together before, ended up in the same car headed to an off season event. That's where Morris says he planted a seed. "I just said Hey, I know you're looking for a new gig. If you need any help let me know".
Now entering their tenth year together as the Head and Assistant Head Coach of the War Eagles, the two, along with Special Teams Coach Heath Hover, make up the Ten Year Club at the school. Their efforts have led to South having made the GHSA Playoffs five years in a row, the only county school to lay that claim.
But now it's a new year, and some freshened up facilities, a bunch of student athletes known as "The Clones", and lots of position battles have Coach Morris in a giddy state. "Yeah sometimes on the field I'll call them somebody else's name cause they do look alike." It's a good problem to have as he enters his first season in a couple without a quarterback named Morris running his offense.
Find out where those Morris kids are now, how the offense is shaping up, how the players are trying to make a difference in the community, and who the team selected as the Captains for the 2019 season in this exclusive interview with South Forsyth Assistant Head Coach/Offensive Coordinator/Quarterbacks Coach Troy Morris.
The 2019 Captains, again, selected by the team in an open vote, are James Fehr, Alan Reyes, Cameron Schurr, Keegan Toner, and Jax Weaver.
Our next Podcast will be LIVE!! Join Greg Golden and Doug Thomas LIVE Friday night @ 6:30 for the scrimmage between South Forsyth and host Sequoyah.
Log on to ForsythSports365.com on your favorite device, scroll down to the Mixlr streaming box, click on the arrow and get ready for our season opening LIVE podcast in our coverage of South Forsyth War Eagles football.
This EXCLUSIVE presentation is brought to you via ForsythSports365.com and the War Eagle Sports Network.