It's a big night of LIVE FOCO hoops as the Raiders of North Forsyth bring their girls and boys teams to the Arena at South Forsyth for a big night of Girls/Boys Doubleheader action.  In the Girls opener, South Forsyth (15-2, 4-1 Region) faces their biggest test yet as the Raiders bring some length and a 12-2 overall, 5-0  region record.  The matchup of size vs speed has been talked about all season and it's finally here.  Air time is 5:30, tip is 6:00.
On the boys side, North comes in with a 4-12 record, but don't underestimate this squad.  There's nothing more dangerous than a wounded Raider.  But South (15-3, 4-1) features one of the best players in Region 6, 7A.  Maybe youve heard of Devin McGlockton from our football broadcasts?  Devin just earned his spot atop the leader board as South's all-time leading scorer, and here's a chance for him to extend that lead.  The War Eagles are atop the region and want to stay there!
Plus, Glock's Daddy will be on the mic!   That's right, we've got some help in a BIG way as longtime coach and South supporter Jim Kane (Wes is his senior cager) and Leon McGlockton (Pops to Devin and Ava) have agreed to join me on the call!  Neither have done this before but as everybody knows, I make everybody sound good!  Their passion and insight will make our presentation second to none!  You can't miss it!
Finally, this live podcast wouldn't be possible without the awesome support of five-star FOCO based Coldwell Banker Realtor Rena Waples.   She wants everybody to know what a great place South Forsyth and it's schools are to raise a family!  For more information, give her a call at 404-451-0574.  Rena will get you home!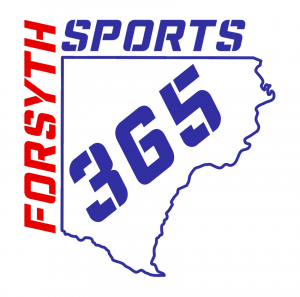 To get to the game call, return to the home page and scroll down to the Mixlr radio box.  Once we're live, click on the arrow and you're in!