The first half was some great football.  A couple of interceptions, some good throws, and South Forsyth held a 15-14 lead on a two point conversion to cap off a 95 yard drive.  The teams came out of the locker room looking very much like the teams that went in.  But then, something funny happened.  The read option showed up, and so did the tipped ball interceptions, and before you knew it, Denmark was up three scores.
The South Forsyth defense that had been so stout in the first half didn't show up in the second.  Heralded Denmark quarterback Aaron McLaughlin turned into just that.  He found the read option rhythm and that was it.  The War Eagles could no longer commit, and they ended up overcommitted, with the ball going the other way.   When McLaughlin would drop to pass, the South defense always brought decent pressure.  But the 6'5, 225 quarterback would shrug them off like pesky pilot fish, turn on his 4.4 jets, and streak down the field as if his butt was on fire.   Offensively, the War Eagles again had trouble finishing drives, with three more interceptions doing what interceptions do.
It was a fun call.  Doug and I sat amongst a huge rowdy SOFO throng that gobbled up the visitors stands and gave us great ambience throughout the contest.  So scroll down just a bit more and enjoy the replay.  Another tough loss to a pretty good team, but South was in position to score more and couldn't get it done.
Playoff hopes are not dashed, however.   The bottom of the region lies ahead.  If South can get wins at North next Friday and vs Central on Senior Night at home in two weeks, they could squeak into fourth place and keep their consecutive made the playoffs streak alive.
It's currently at 6.  Best in the county.  As my gramps used to say, "We shall see what we shall see."
Here's your replay.
https://mixlr.com/forsyth-sports-365/showreel/denmark-36-south-forsyth-22
  MANY THANKS TO OUR SPONSORS!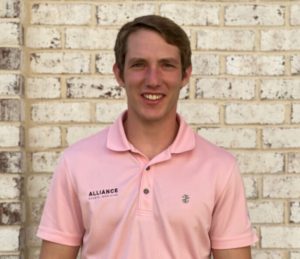 See Dr. Jordan Mallamace for a free consultation.  He's out to change the way you think about healthcare.   Visit alliancesportsmedicine.com and scroll down.
Rena is your hometown Coldwell Banker Realtor.  Visit Rena at https://www.coldwellbankerhomes.com/ga/cumming/agent/rena-waples/aid_218768/                      Rena will take you home!