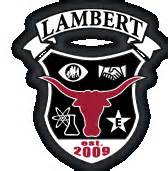 The Georgia High School Association State Basketball Playoffs began Tuesday Night with the West Forsyth girls Region 6 AAAAAA champs defeating Region 7 Mill Creek 65-51.  The Lady Hawks finished the regular season at .500 overall and in their Region, but earned a tournament spot with an outstanding run in the Region 7 tourney.  The Lady Wolverines followed Region 6 AAAAAA Tournament MVP Jenna Staiti, who is committed to play her college ball at Maryland.  Staiti scored 35 points, with 12 rebounds and three steals.  West advances to face Region 2 runner up Newton in the second round Friday night at 7pm at West.
On the boys side, Region 6 AAAAAA champs Lambert earned a tougher than expected victory against a smaller but quicker Region 7 Mill Creek squad. Listen to the LIVE REPLAY below.  The Hawks lived up to their nickname, ball hawking the taller Longhorns into more than a dozen turnovers.  They actually led the higher seeded team from Forsyth County by as many as five points until Lambert worked inside for fouls and made 8 of 9 down the stretch.  The final score of 70-62 belied the great effort Mill Creek put forth.                Evan Richardson and Charles Botchway led the scoring for Mill Creek with 12 and 14 respectively.  Keenan Glover and Christian Marcellus kept up the full court man-to-man pressure the entire game and accounted for four steals each.  The 5'8″ Glover also had a half dozen offensive rebounds. The Longhorns were led by Region 6 AAAAAA Player of the Year and Navy commit Conner Mannion with 22 points and ten rebounds.  Junior guard Andrew Melms contributed 14 points, including 5 for 5 from the line and a big three pointer in the fourth quarter.  He also did a masterful job bringing the ball down the court against Mill Creek's aggressive D.
Here's the replay of the exciting game.
Lambert survives great effort by Mill Creek
The Longhorns advance to take on Region 3 third place finisher Campbell (Smyrna) Saturday evening at 6p at Lambert.
On a surprise note, the South Forsyth boys squad received an invitation to the GHSAs.  The War Eagles had a tall order, however, with their first round game at 2nd ranked Norcross Wednesday night.  South came up short in a 45-37 defensive battle.
One other note in the AAAAAA tournament:  It's now happened four of the past five seasons that the reigning boys champion in the highest classification has failed to make the second round.  Grayson defeated top ranked Wheeler 59-58 at Wheeler to keep that notorious streak alive.
Check back in with Forsyth Sports 365 for updates throughout the tournament.