Everybody knows the story.  Forsyth County opened a new school.  Denmark. It opened as a 4A for sports. They redistricted and took a chunk from South Forsyth's student population, including a few very good football players.  After a couple of years, the GHSA did its own re-districting.  Denmark fell into the 6A range.  They were to be In a region with the Buford schools, with lots of talent and a lot of travel.  Denmark petitioned the GHSA to move into 7A with its five other Foirsyth County sister schools, and was granted its wish.
The most natural rivalry that's never been played.
Until tonight.
South Forsyth at Denmark    Right here on your favorite internet radio station.  Forsyth Sports 365 dot com.
To listen in with thousands of other fired up War Eagle fans, just return to the home page.  Scroll down below our sponsor wall and the headline boxes, to the Mixlr radio.  Once we're live at 7p, click on the arrow and join in the fun.  Remember, you can chat with us, so please do.  We'll try to keep up with you!
As always, many thanks to our sponsors;
Dr. Jordan Mallamace, a D.C. with Alliance Sports Medicine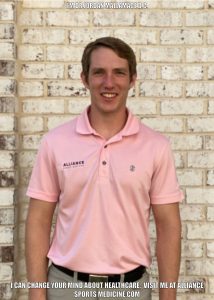 and Rena Waples, a Top Ten Real Estate agent with Coldwell Banker Atlanta.
Contact either of these outstanding professionals by clicking on their banners on the home page,
LET'S GO SOUTH!